Videowall
Trek de aandacht van je klanten
Ontwerp prachtige content, volledig in eigen beheer of in samenwerking met onze grafische afdeling.
Imponeer met beelden!
Digital Signage mag nooit saai zijn.
De bezoekers van dit museum worden verwelkomd door levensgrote insecten op een videowall van vijf Sony schermen, verschillend in grootte, volledig vlak ingewerkt in de wand met een grotere ruimte tussen de schermen.
Let op ... deze libelle is meer dan twee meter hoog!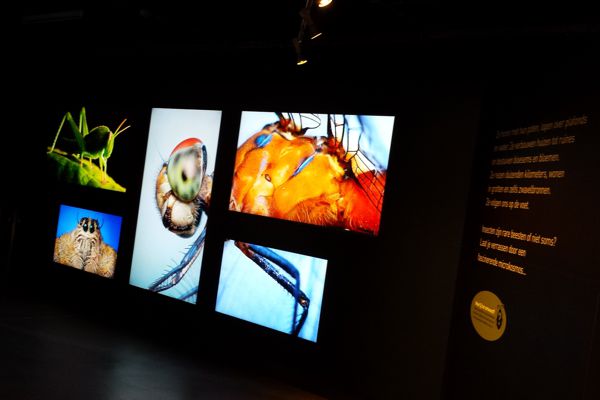 'The only limit is your imagination'
Met onze videowall oplossingen staat er geen grens op je verbeelding.
Je kunt het niet gek genoeg bedenken of we kunnen het realiseren.
Recht, diagonaal, willekeurige vormen, variabel in diepte, ingewerkt in het interieur, tegen het plafond, zelfs gebogen ... alles is tegenwoordig mogelijk.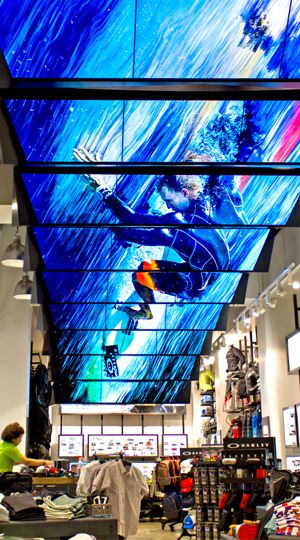 Benieuwd hoe een videowall jouw klanten zal imponeren?
Laat ons eens samen de mogelijkheden overlopen.